Yochi Yochi - Multifunctional Harness (Red)
Yochi Yochi - Multifunctional Harness (Red)
WALKING HARNESS
Avoid spontaneous runs and keep your child within arm's reach. Great for toddlers just learning to walk, or for keeping older children close in public/crowded places.
PORTABLE HIGH CHAIR
Turn any dining chair into a portable high chair. Babies remain safe, and there are no escape routes for toddlers to preschoolers during dinner time.
CART SAFETY STRAP
Broken cart safety straps? No safety straps on the cart? No worries! Yochi Yochi could be the lifesaver.
RECOMMENDED AGE
6 mos. / when your child can sit up unaided to 4~5 yrs.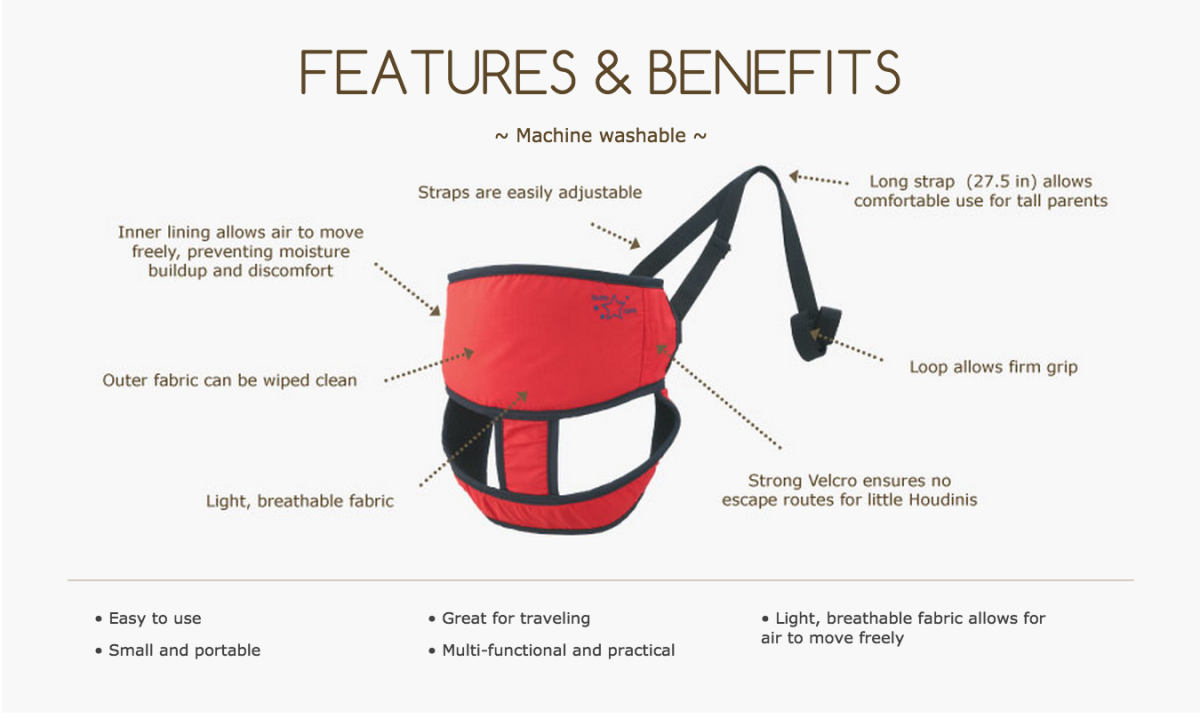 Features and Benefits:
- Machine washable
- The strap is easily adjustable
- Long strap length (27.5 inches) for tall parents
- Inner lining allows air to move freely, prevents moisture buildup and discomfort
- Outer fabric can be wiped clean
- Light and breathable fabric
- Loop allows firm grip
- Strong velcro ensures no escape routes for little Houdini
Highlight:
- Easy to use
- Small and portable
- Great for traveling
- Multi-functional and practical
- Light and easy to carry around
#whizurlshop #multifunctional #safetybelt #safetyharness #yochiyochi #babyharness #black #red #lucky #travellingbelt #foldable #babygear