WS Handmade Zippered Pouch Makeup Cosmetic Bag Travel Pouch Set - London Parade
Get a taste of the English countryside with our bespoke zippered pouches. These exquisite, zippered pouches are inspired by the regal London parade and bring the perfect English touch to your everyday life. The delicate combination of organza ribbons and cotton laces gives it a romantic feel that is both practical and stylish. Whether you're out and about or travelling, this pouch set is sure to be a useful companion.
Features:
🌷This set consists of two pouches
🌷The inner and outer layers are made of cotton
🌷Lined with fusible sheet.
🌷Decorated with Organza lace ribbon
🌷Simple zipper head
🌷Hand-washable (or use a washing net).
🌷Size: Pouch 1 - 16 x 20 cm/6.5 x 8 in, Pouch 2 - 16 x 17 cm/6.5 x 7 in (Please allow for 0.5cm error in measurements)
Each pouch features a small leather 'handmade' label as a decoration. Please note that the label may appear cracked due to the hot temperature and nature of the material. If you prefer, you can always remove the label by carefully cutting the thread holding it in place.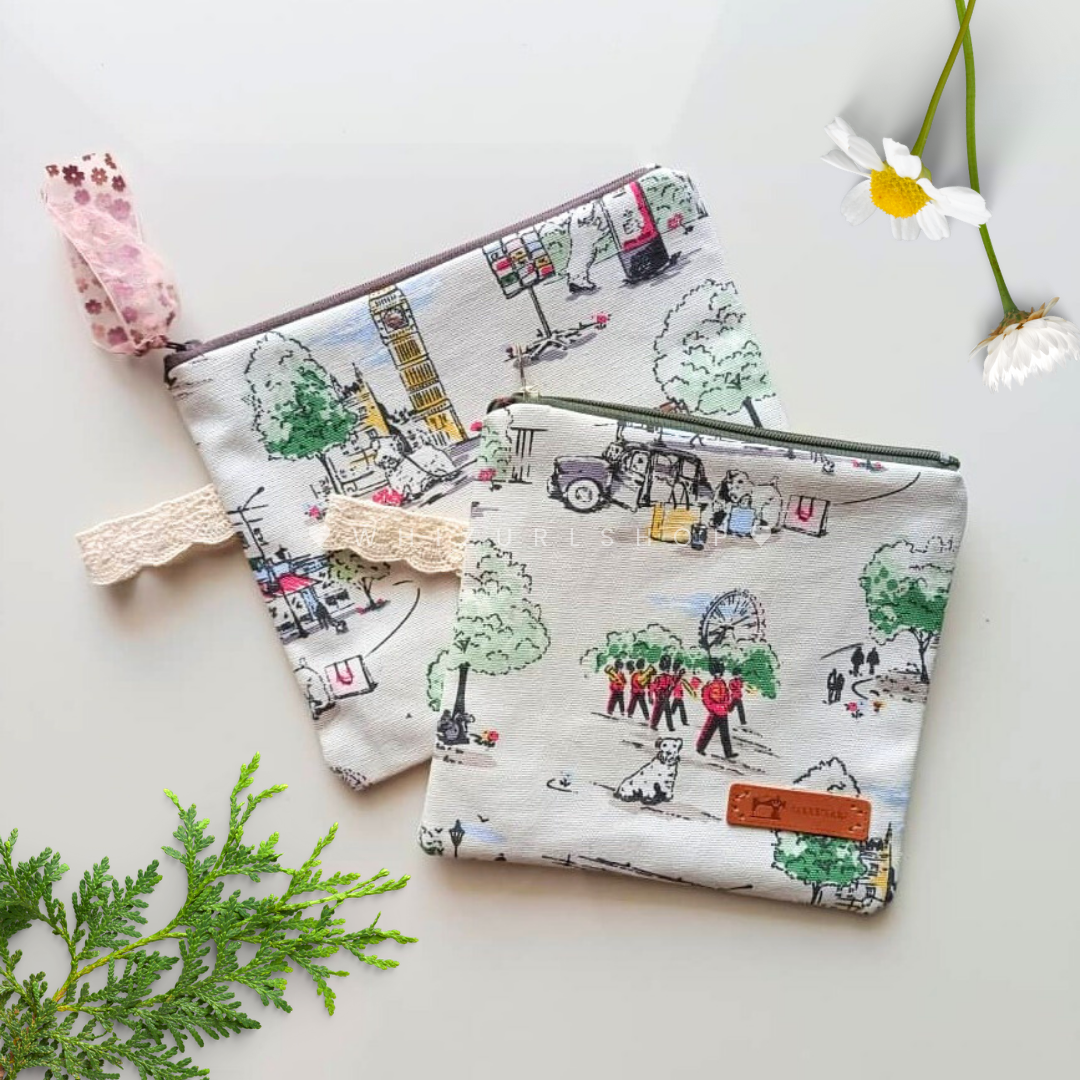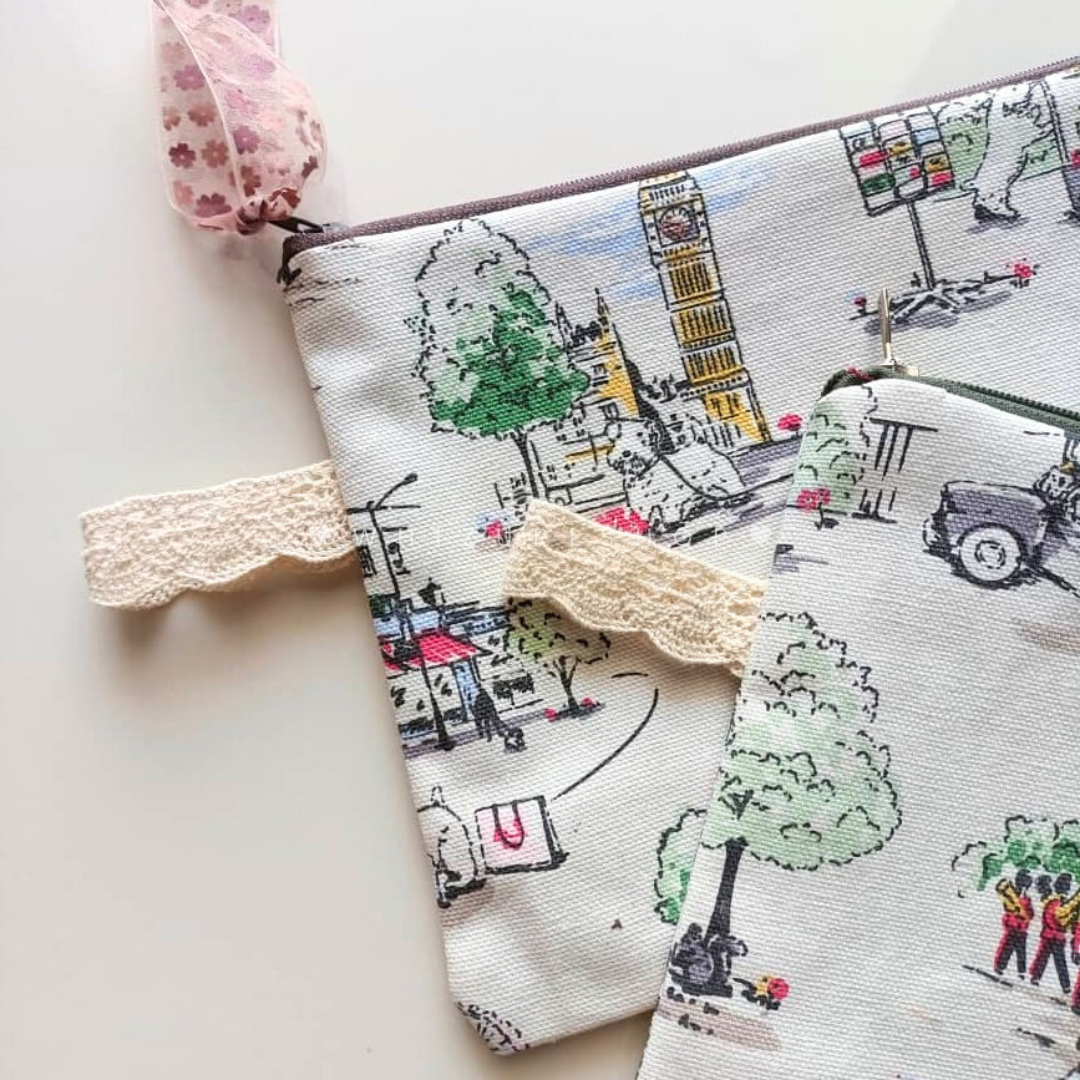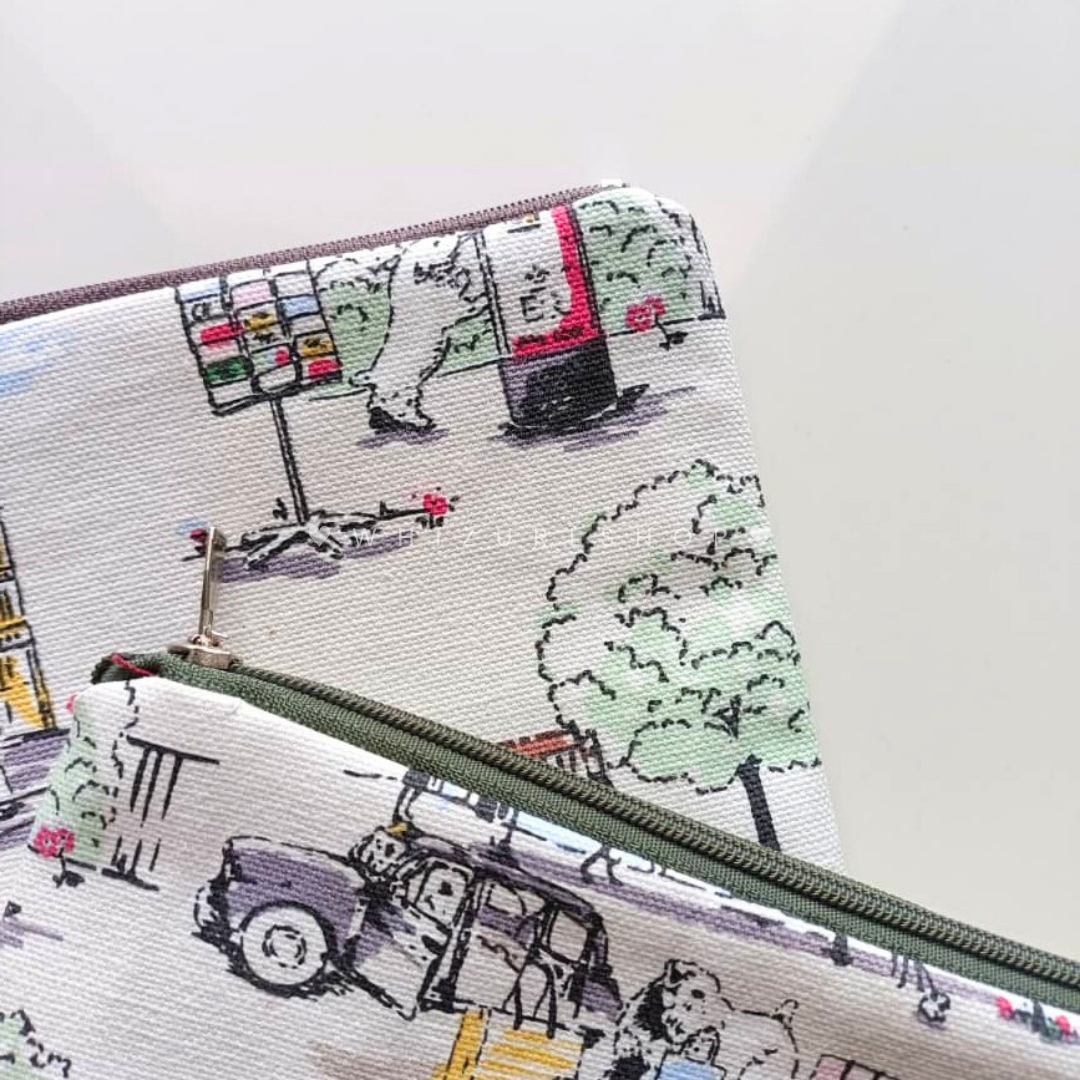 #whizurlshop #zipperedpouch #makeupbag #pencilcase #pencilbag #makeupcase #zipperedbag #pouch #smallbag #readystock #malaysiaseller #localstock #handmade #handmadepouch #wshandmade #cottonpouch #cottonbag