WS Handmade Zippered Pouch Makeup Cosmetic Bag Travel Pouch - Paisley Blue
This Paisley Blue zippered pouch is a labor of love, crafted by hand with care. It flaunts a playful ball drop zip, pretty fabric lace, and a matching ribbon. Lined with a fusible sheet and made of cotton and linen, it's the perfect place to store all your tiny treasures, like makeup, coins, keys, and more.
Features:
🧶 The inner and outer layers are made of cotton
🧶 Lined with fusible sheet.
🧶 Decorated with pretty fabric lace
🧶 Matching ribbon
🧶 Ball drop zipper head
🧶 Exclusive design
🧶 Hand-washable (or use a washing net).
🧶 Size: 16 x 20 cm/6.5 x 8 in (Please allow for 0.5cm error in measurements)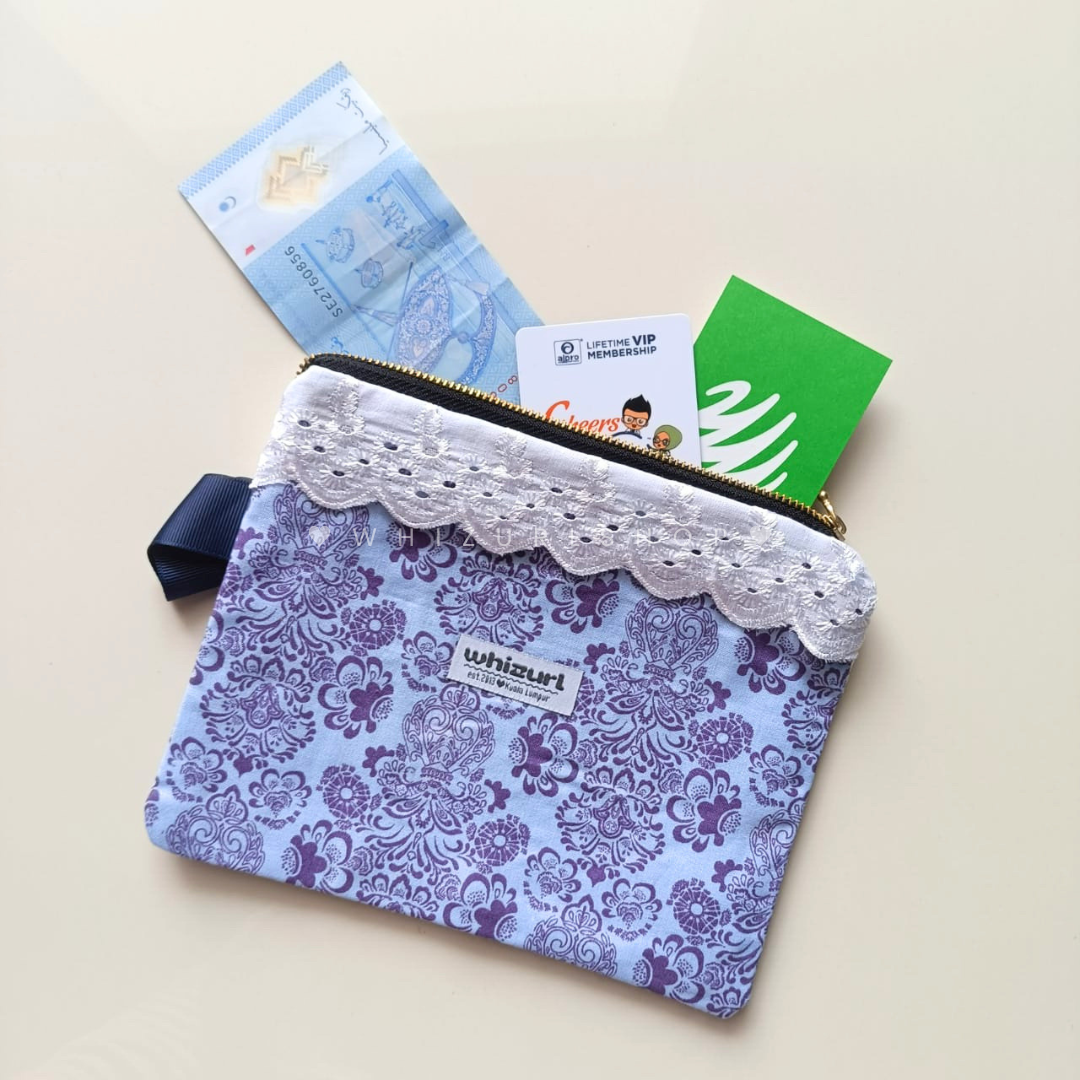 #whizurlshop #zipperedpouch #makeupbag #pencilcase #pencilbag #makeupcase #zipperedbag #pouch #smallbag #readystock #malaysiaseller #localstock #handmade #handmadepouch #wshandmade #cottonpouch #cottonbag