WS Handmade Sling Bag - Mode
A special handmade sling bag that is perfect for any event. This sling bag has patchwork inner fabric, a snap on button and is perfect for work, school, shopping, or a stroll at the beach.
Whizurlshop's sling bag makes a perfect gift or a leisure bag that can accommodate a few books or a laptop up to 14in. This sling bag is made to securely hold your cell phone, car keys or a water bottle. It is also fitted with vintage clasps and an adjustable fabric handle.
Wait no more, this sling bag will make your style look more modest and chic.
MEASUREMENTS:
16.0" / 41cm (W) x 15.0" / 34cm (L)
15" / 38cm height (handle) - adjustable length
FABRIC DETAIL:
Outer - Mode pattern, cotton linen
Inner - Patchwork pattern, cotton
#whizurlshop #handmadebag #slingbag #cottonlinen #handsewn #handmade #babyandmom #lokalah #localseller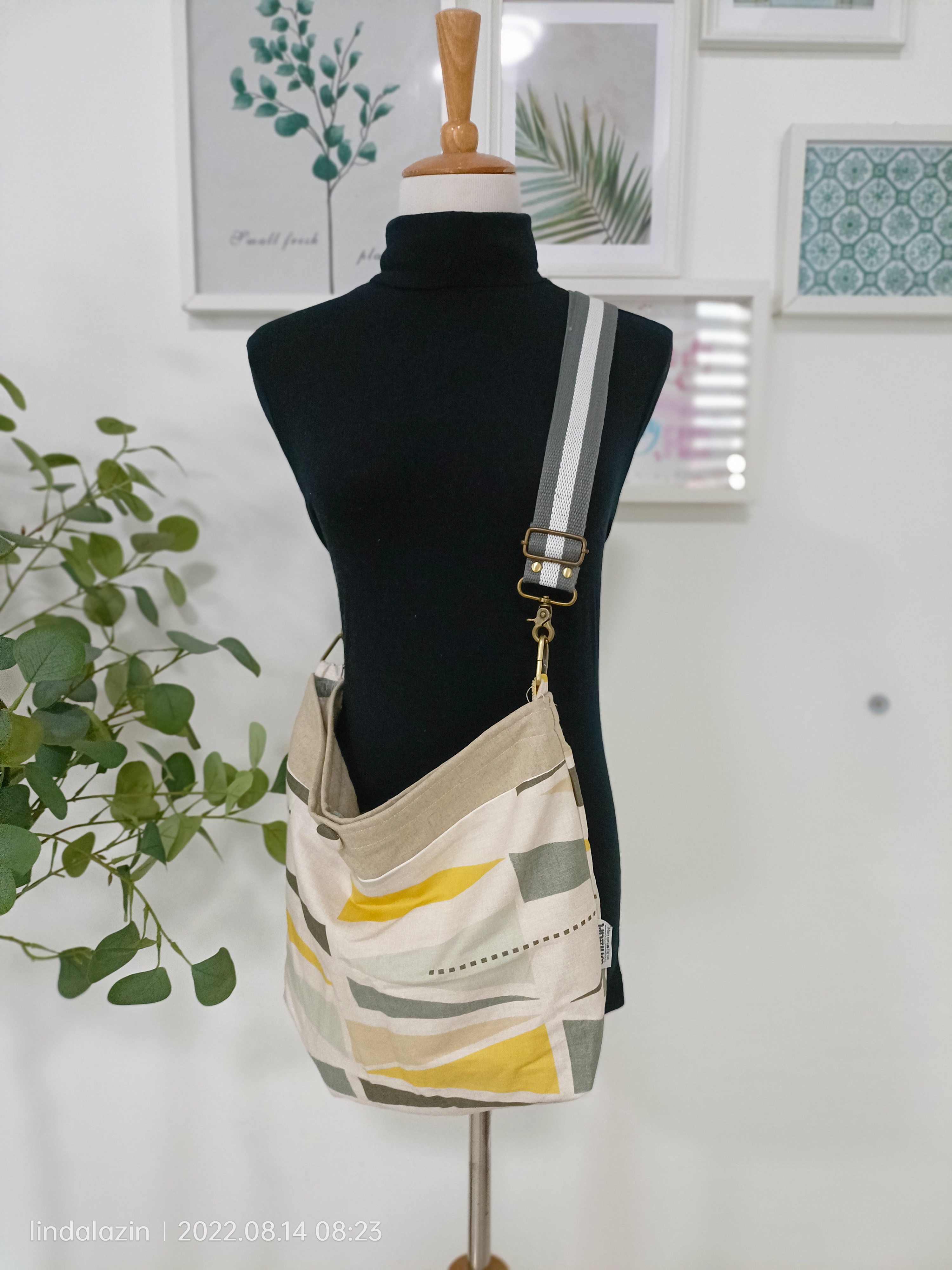 Powered by Froala Editor