WS Baby Girl Personalised Gift Set
Are you tired of the usual baby hamper that is so bulky, big and heavy? Our personalised gift set made it easy for you to send via post. We add products from select brands and wrap them in an exclusive gift box. All products are within its expiry period and safe for both baby and mum.

Contents:
- 1 x Earth Mama Organics - Organic Diaper Balm
- 1 x Tasneem Naturel - Sleep Time Balm
- 1 x Watson's baby wet wipes

We also wrap the outer part of the gift box using bubble wrap before send it out to your recipient.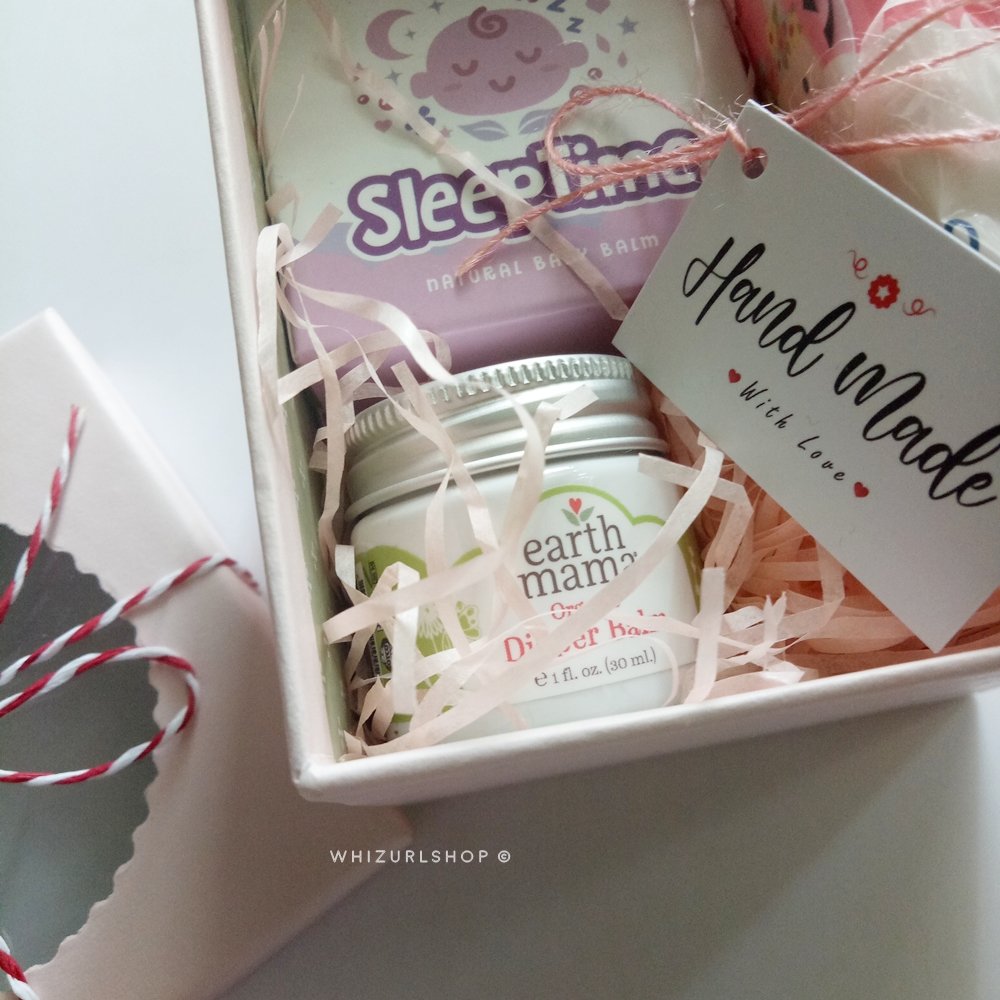 #whizurlshop #hamper #giftbox #babyshower #minihamper #newborn #babyhamper #babygift