Whizurlshop Baby Book: My First Year Baby Planner, Journal, Diary and Album (A5 Sized)
Hey there, busy moms! Say hello to our newest BFF, the Baby Book, My First Year diary and journal!
This little wonder is A5-sized, making it easy to tote around with you anywhere. Chuck it in your handbag or keep it close at hand on your bookshelf or desk.
No need to bore you with a long-winded intro, this diary is made for you to easily capture those priceless moments of your little one. Stick in some unforgettable snapshots and voila! Memories preserved forever.
Specifications:
💖 A5 portrait sized planner
💖 Perfect bind
💖 52 + 4 pages (included cover)
💖 Full colour front and back
💖 Launching Price: RM26.90
💖 Creator: whizurlshop
💖 Copyright: whizurlshop 2023 ©️
Consists of:
💜 Baby Particulars
💜 Monthly Updates
💜 Monthly Journal from 1 - 12 months
💜 My Special Pictures
💜 Your Arrival
💜 Mom's Letter to Baby
💜 Birth Story
💜 My First Moments
💜 About Family
💜 My Family Tree
💜 All About Baby
💜 Baby Firsts
💜 Teething Chart
💜 First Solid Food
💜 My Favorites
💜 My First Birthday
💜 Notes (for mom to scribble)
Includes: Printed/written congratulations note on the cover inner.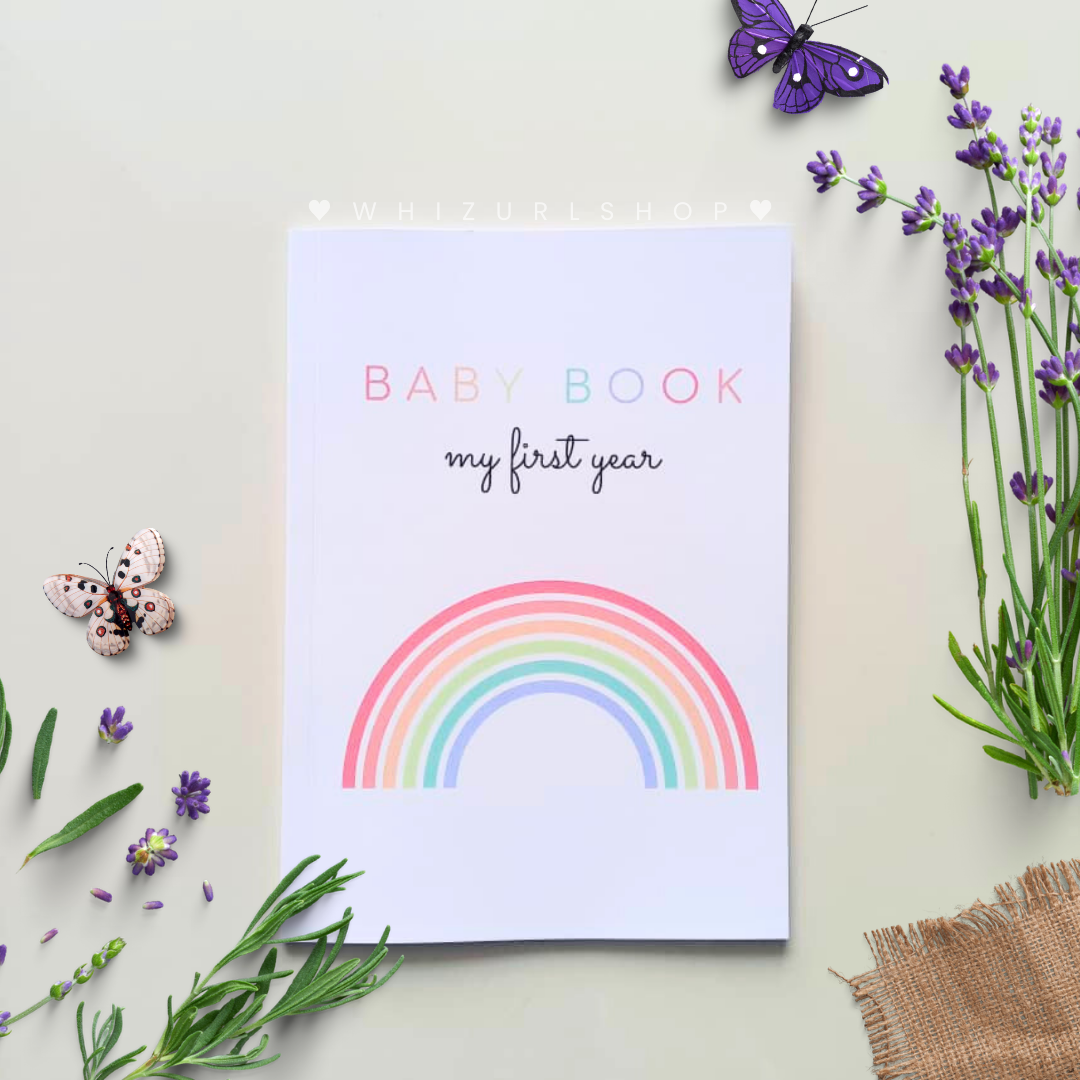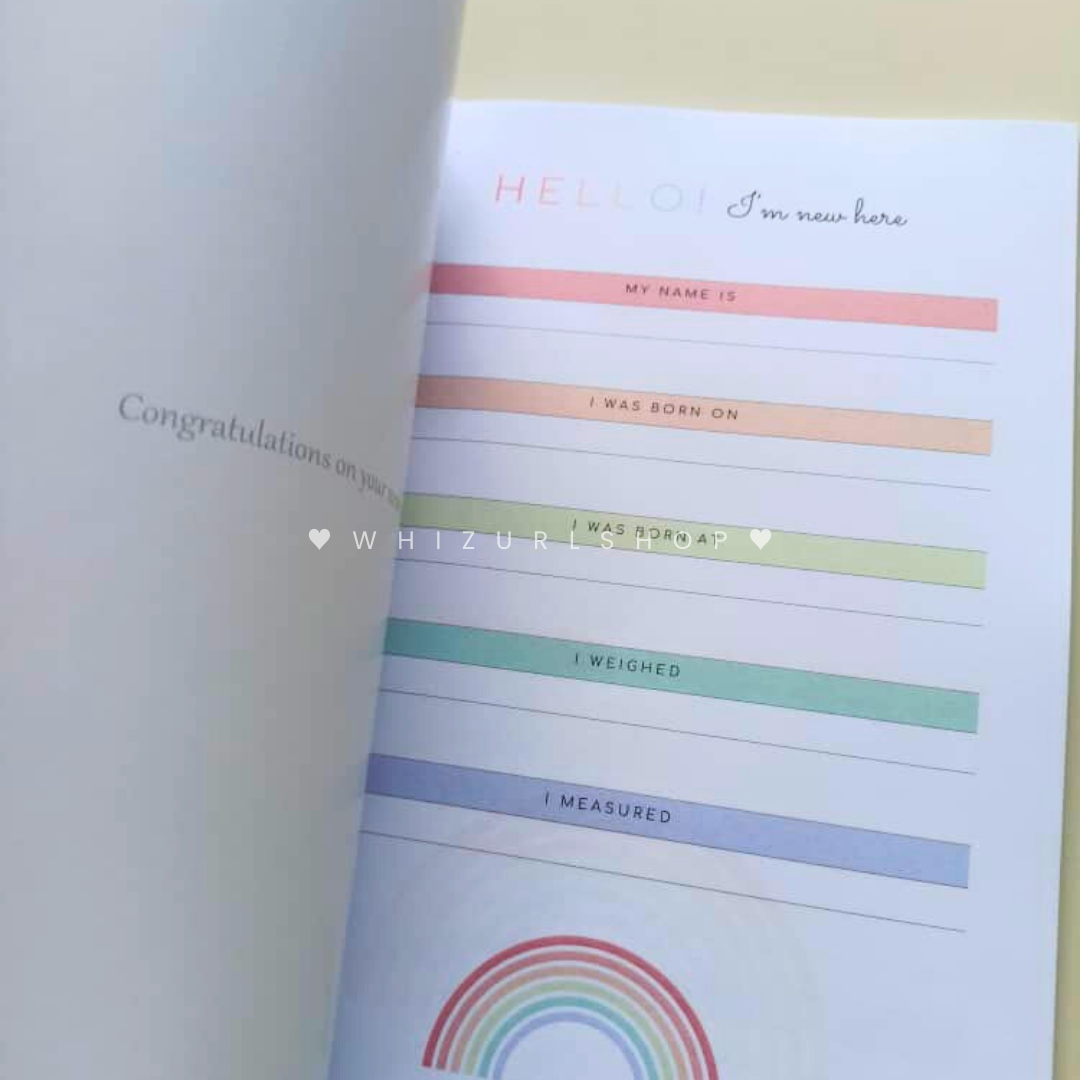 #whizurlshop #babyjournal #babydiary #babyfirstyearbook #firstyearbook #rainbowjournal #bookscraping #journaling #babynmom #babynmomshop #babymonthlyupdates #momdiary #babyalbum #babykeepsake #readystock #malaysiaseller #malaysiastock #exclusive