NURSH Silicone Pouch Baby Bottle Single Pack (Hot Pink) (4oz/118ml) (0m+)
INNOVATION. SUCK ON THAT. It's the best thing to happen to feeding since nipples. The revolutionary air-free feeding design of our NURSH™ Silicone Pouch Bottle features a 100% silicone pouch that collapses as your little one drinks, squeezing out the nasty gas-inducing air that causes colic. No straws, vents or valves here—so it's a snap to clean and assemble. The silicone can even be boiled, sterilized, microwaved, and frozen.
Specifications:
Authentic/Originality: Yes
Size: 4oz / 118ml
Teat: Comes with a slow-sized teat (1)
Age: Suitable for 0m+ year old baby
Material: 100% silicone (BPA-free, PVC-free)
Availability: Malaysia ready stock
Check out the rest of our posts for additional sizes and colors.
Highlights:
AIR-FREE FEEDING: Innovative silicone pouch collapses as baby drinks, cuts down on the ingestion of air to decrease painful gas, reflux, colic and burps
NO STRAWS, VENTS OR VALVES: Other bottles require vents and valves that allow air back into the bottle
MODELED AFTER MOMS: Designed to mimic the natural form and feel of mom for baby feeding, easy to latch and encourages proper tongue positioning
REUSABLE: Silicone pouches are reusable to produce less waste
EASY TO CLEAN AND WASHABLE: 100% dishwasher safe bottles, can be boiled, microwaved, frozen and sterilized
SAFE SILICONE: Made without PVC or BPA, milk only touches silicone nipple and pouch
EASY TO HOLD: The silicone pouch bottle is easy to hold with attractive textures and colors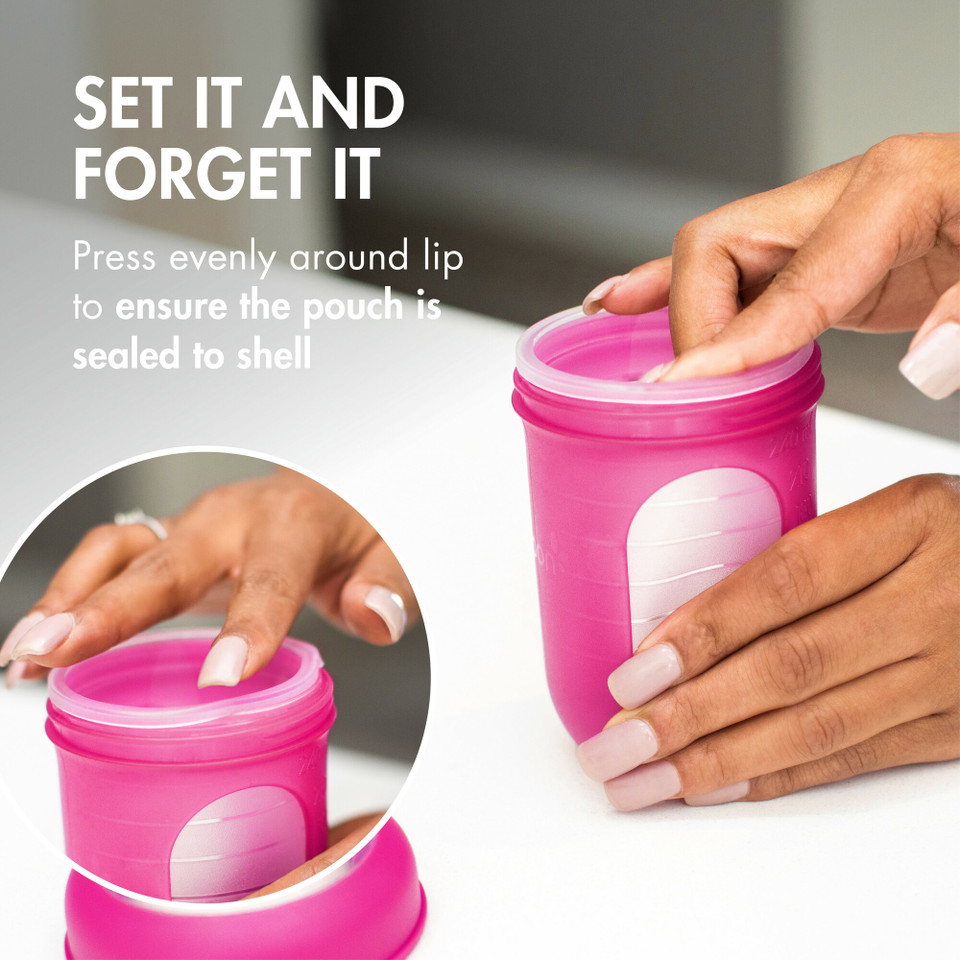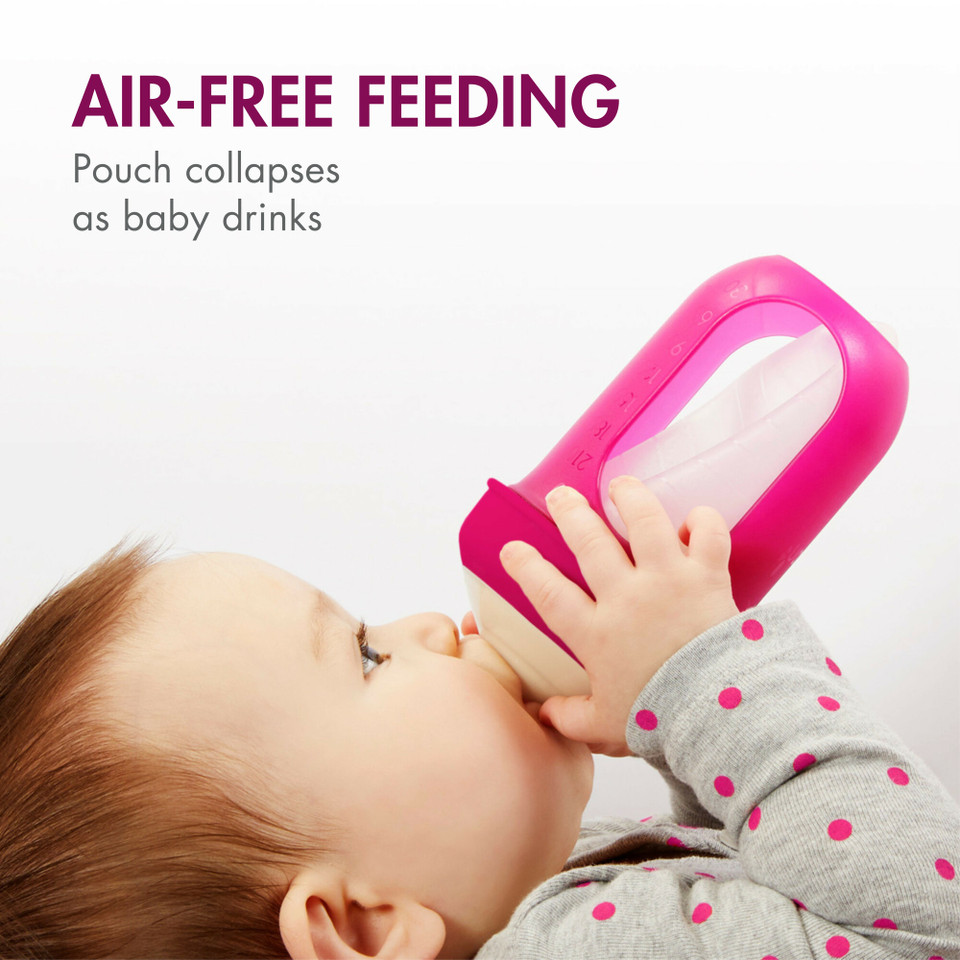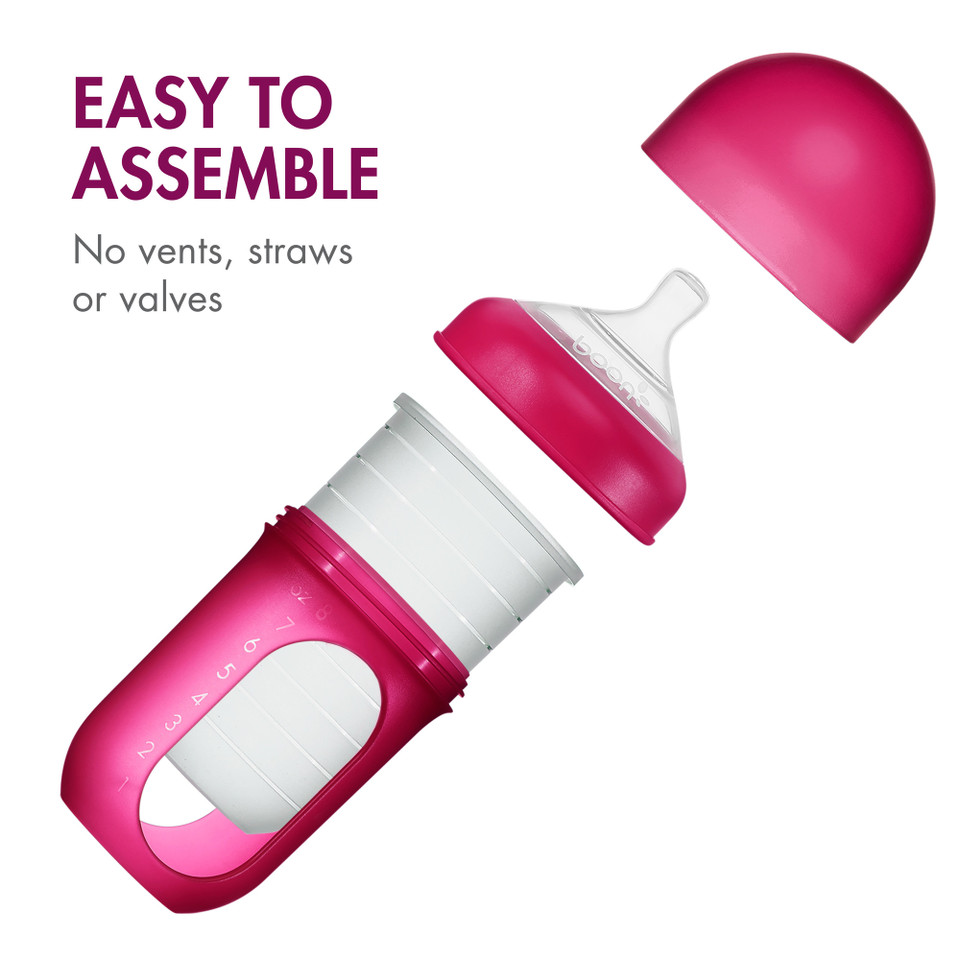 #whizurlshop #boonnursh #boonbottles #tomybottles #boonnurshbottle #nurshbottles #bpafreebottle #pvcfeebottle #bottlefeeding #milkfeeding #milkbottle #babybottle #nursh #nurshmalaysia