Mini Origami Bookmarks/Paperback Corners (3.5cm x 3.5cm) Mix and Match Vintage Flowers Patterns
Highlights:
- Handmade
- Design: Vintage Flowers Patterns
- Materials: Printed paper, folder, origami technique
- Size: 3.5cm x 3.5cm
- Made of high-quality origami paper
- 4 x Mini Origami Bookmarks
Origami Definition:
o·ri·ga·mi
/ˌôrəˈɡämē/
the art or process, originally Japanese, of paper folding
Product Description:
Each origami bookmark is made of classic origami paper and hand-folded to fit the 90 degree corner of a page.
These corners are multipurpose as well and can be used as:
- Planner tab or planner marks
- Simple corner bookmarks to mark the page where you've left off
- Tabs that can attach to multiple pages for easier access to certain references within a book e.g. a map or glossary
- Corner protectors when attached to paperback covers (works best when SMALL corner is used + washi tape helps keep them in place!)
Please Note:
All patterns are subject to availability. Unavailable patterns will be updated at the top of this description.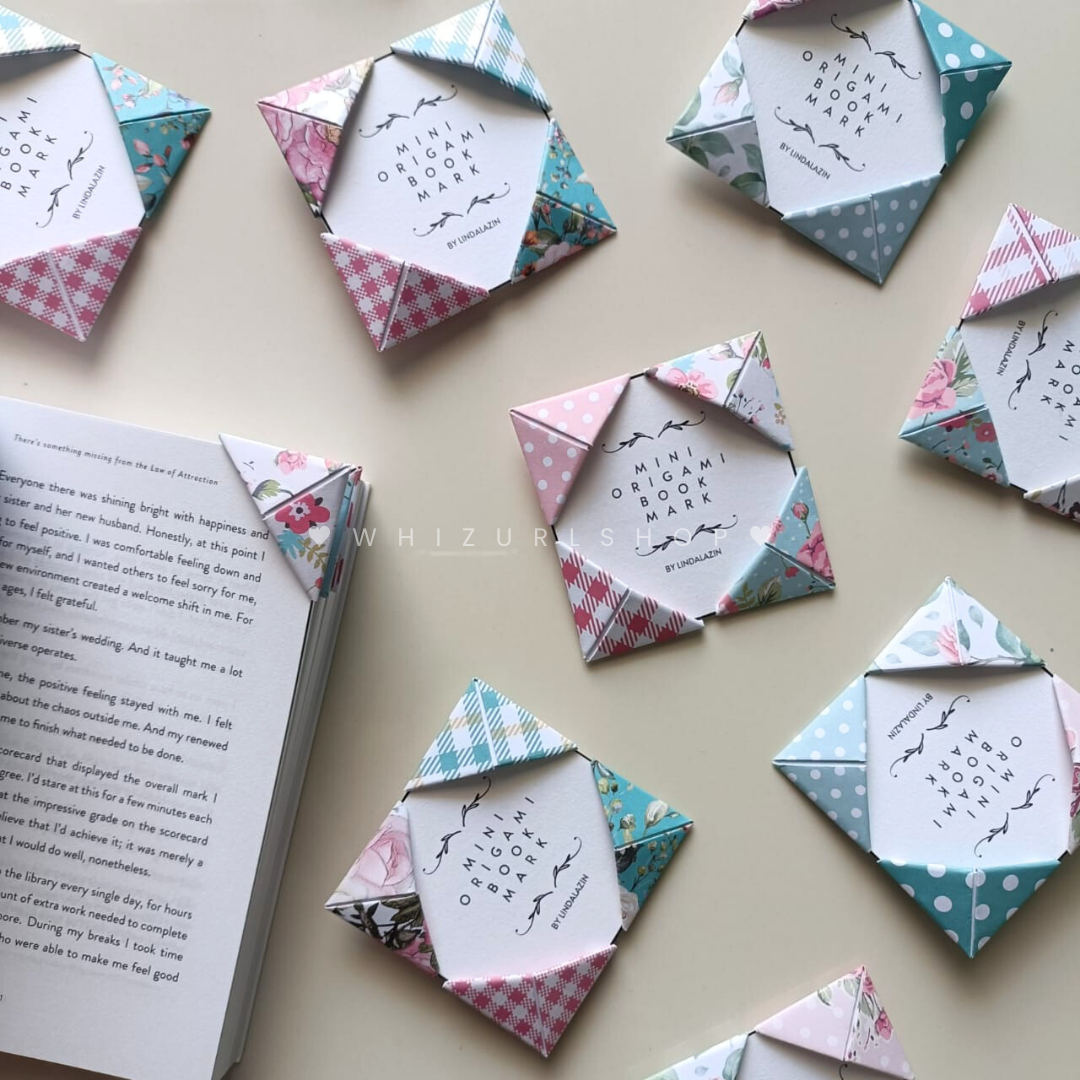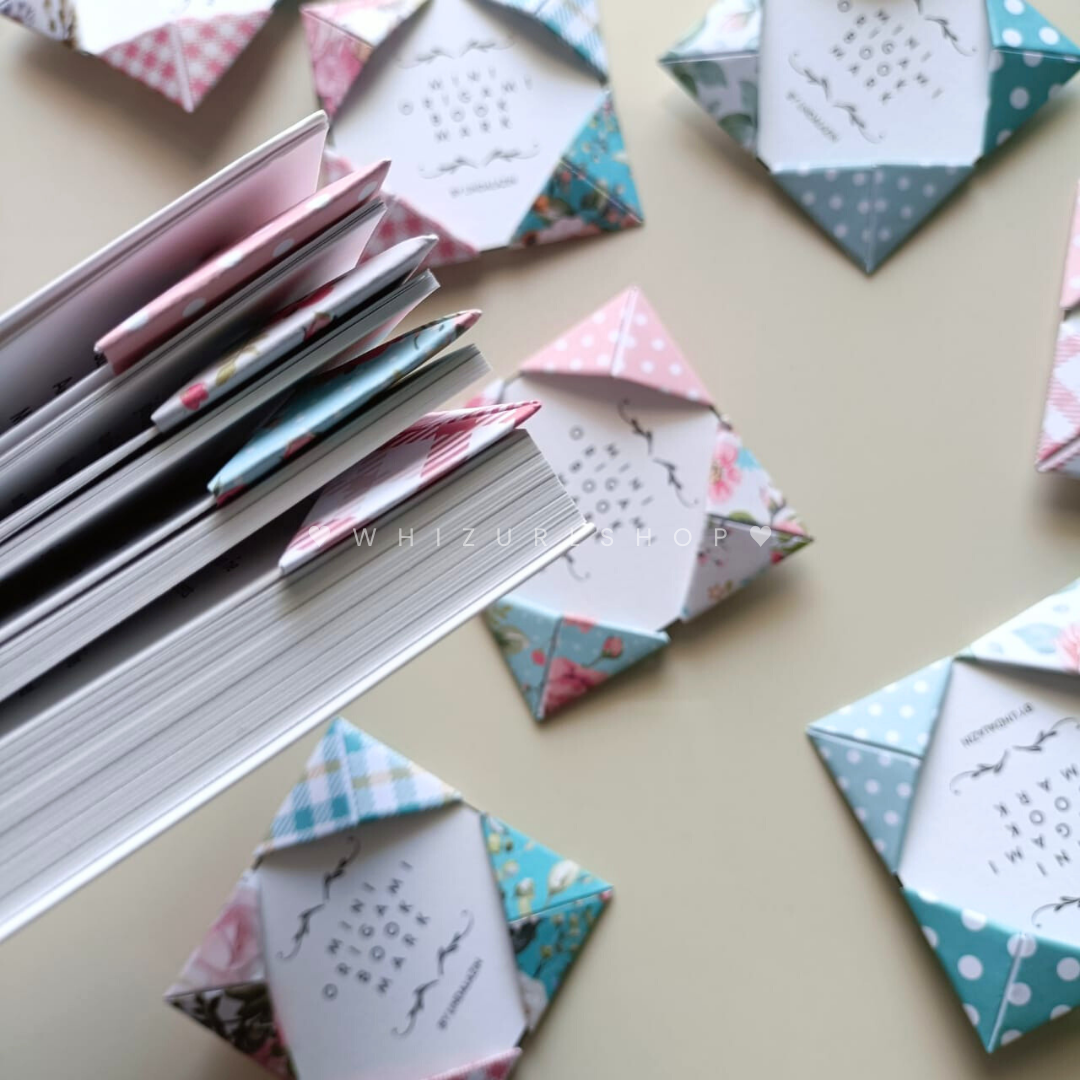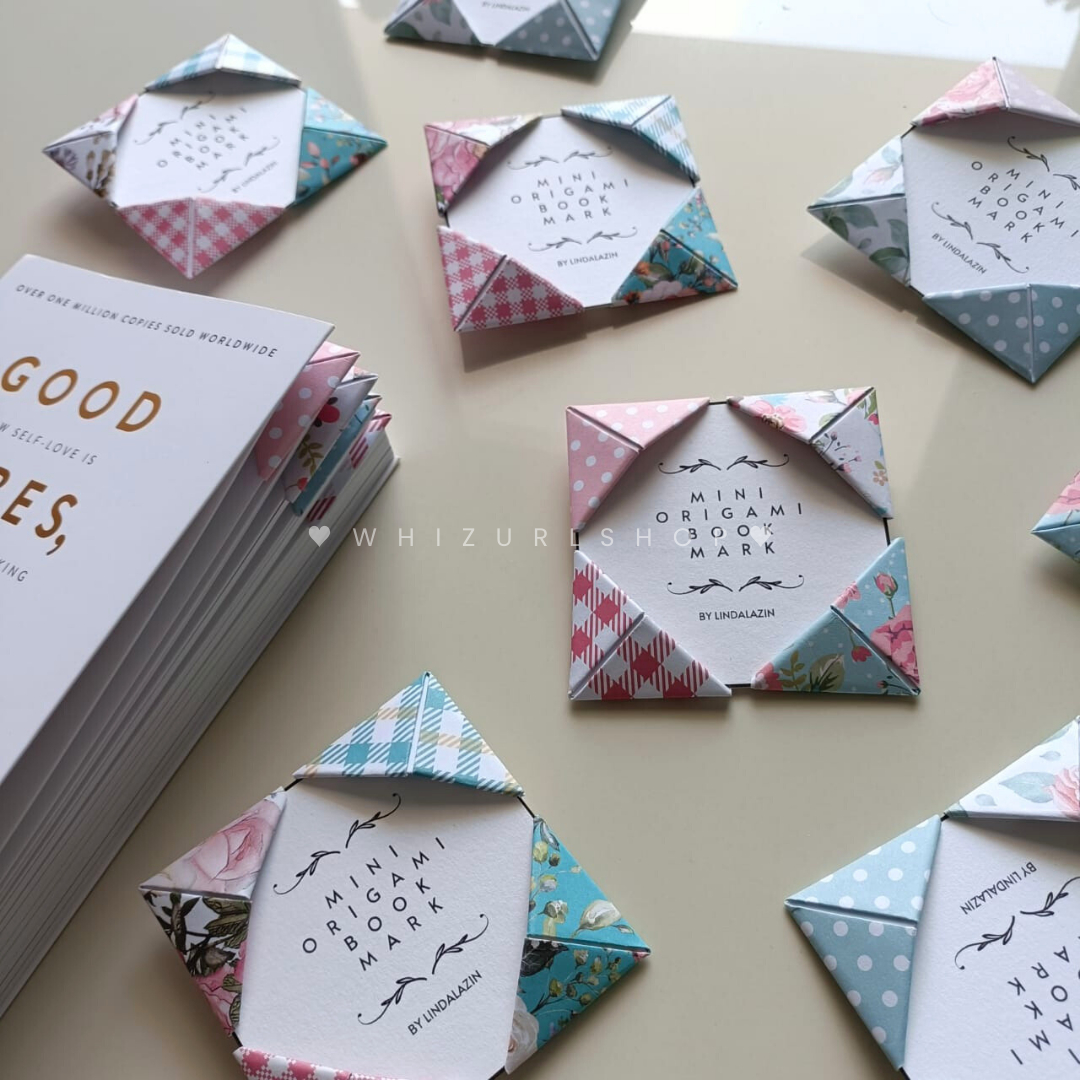 #whizurlshop #bookmarks #minibookmarks #miniorigami #origamipaperbacks #booklover #bylindalazin #readystock #foldedbylindalazin #malaysiaseller #localseller #handmade #handicraft #homemade #handmadewithlove #plannermarks #bookscraping #printedpaper #origamibundles