Fabric Corner Bookmark Handmade - Various Colors / Patterns
Drumroll, please! We're ecstatic to reveal the latest addition to our online store: a heap of new fabric corner bookmarks to get cozy with. These bookmarks are not only practical, but they also add a stylish touch to your reading experience.
With a variety of colors and patterns to choose from, our fabric corner bookmarks are the perfect addition to your book collection. They are made with high-quality fabric and designed to last, ensuring that your page stays bookmarked for as long as you need.
The price is for each (1 piece). The individual image displays the front and back fabric of the item.
Highlights:
🥳️ Handmade
🥳️ Size: 7.0~7.5 cm squares
🥳️ Material: Cotton/Cotton Linen
🥳️ Lined with fusible sheets
Please keep in mind that this is our first handmade bookmark, so if you have any suggestions for improvement, please leave comments in the chatbox later.
***Please note that the fabric design placement may vary slightly as each bookmark is handcrafted just for you.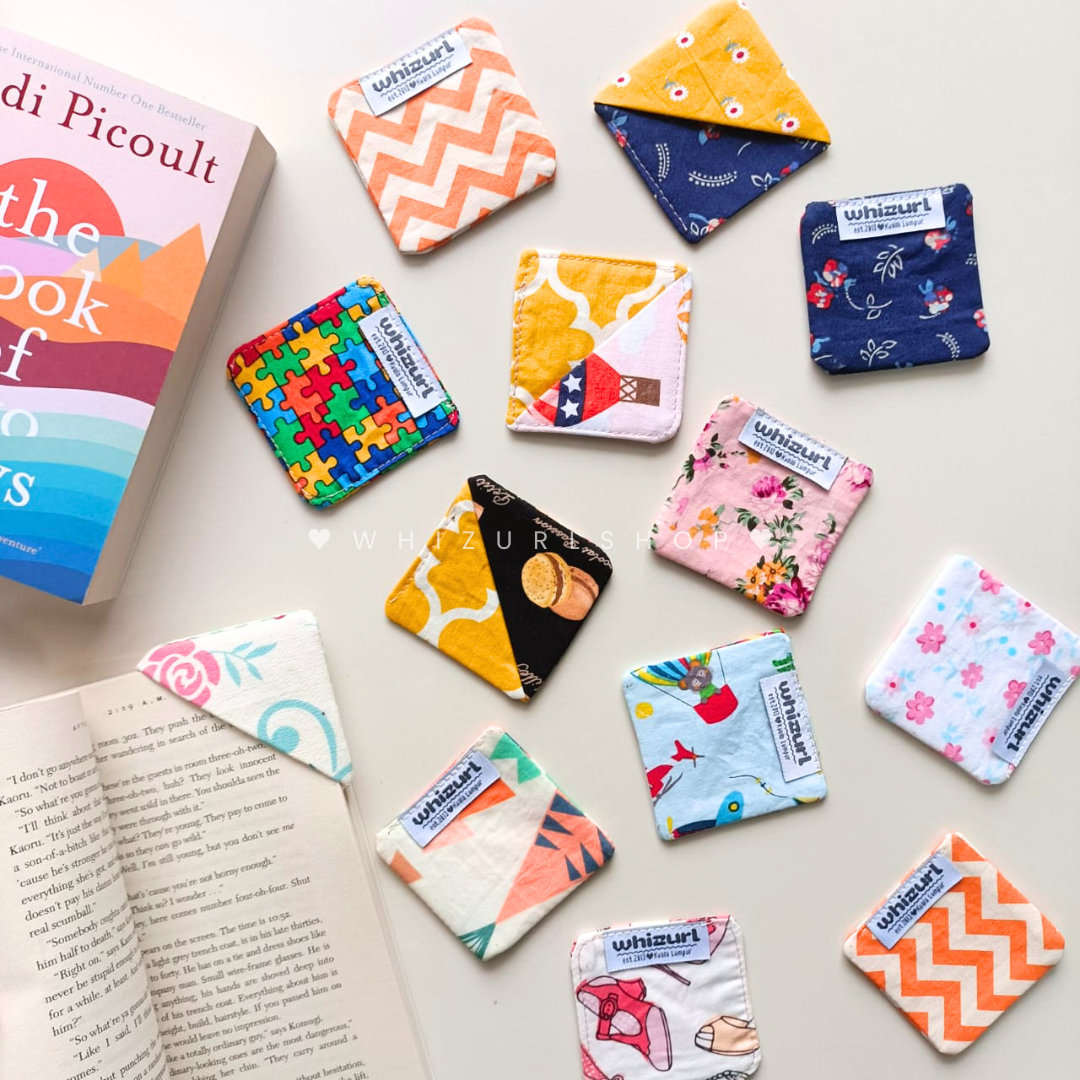 #whizurlshop #handmade #fabricbookmark #papermark #handsewn #handicraft #bookmarks #handmadebookmark #squrebookmarks #readystock #localseller #malaysiastock #cornerbookmark #patchwork