Fabric Corner Bookmark Handmade - Cyan/Green Turquoise
Our lovely handcrafted book corner bookmarks make an ideal present for a book lover, teacher, friend, family member, or oneself.
They are also an excellent choice for a book club, baby or bridal shower, or birthday celebration!
All of our book corners are cut, created, and sewn using printed cotton, while some are made with cotton linen.
The price is for each (1 piece)
Highlights:
- Handmade
- Size: 7.5 cm squares
- Material: Cotton/Cotton Linen
- Lined with fusible sheets
Please keep in mind that this is our first handmade bookmark, so if you have any suggestions for improvement, please leave comments in the chatbox later.
***Please note that the fabric design placement may vary slightly as each bookmark is handcrafted just for you.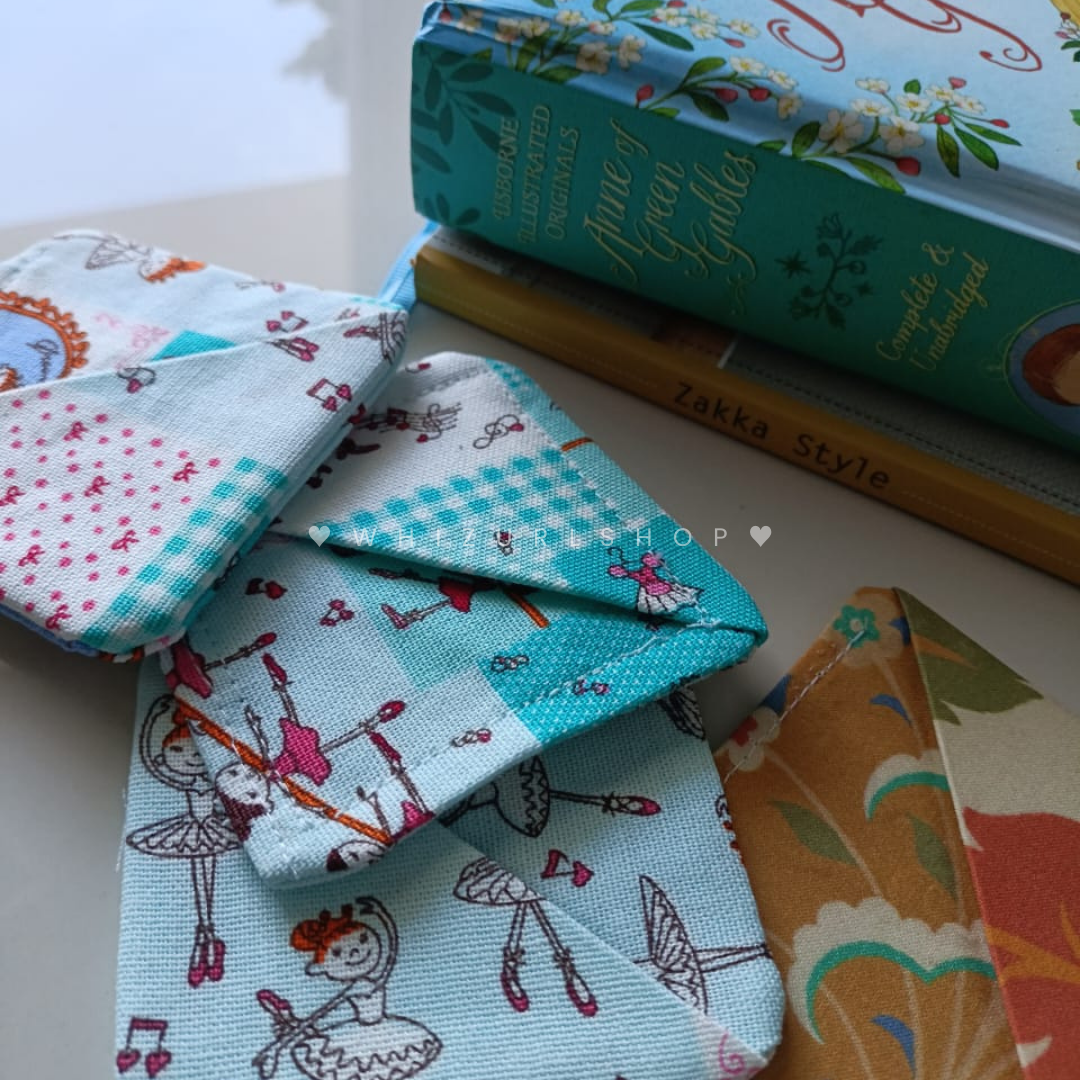 #whizurlshop #handmade #fabricbookmark #papermark #handsewn #handicraft #bookmarks #handmadebookmark #squrebookmarks #readystock #localseller #malaysiastock