Ergobaby Evolve 3-in-1 Bouncer - Blush Pink (0m+)
From a cosy newborn lounger to a relaxing infant bouncer to a functional toddler seat. The Evolve 3-in-1 Bouncer is made to grow with your little one.
Evolve Bouncer is there for the moments you need for you. When you can't have your little one safe in your arms – this baby bouncer is another safe place for them. From a cozy newborn lounger – to a relaxing infant bouncer – to a functional toddler seat – the 3-in-1 bouncer is built to grow with your family. With 3 distinct heights, and a timeless, lightweight design, Evolve simplifies your life, so you can focus on what matters most.
The Ergobaby 3-in-1 Evolve Bouncer grows with baby from newborn to infant to toddler. Starting from day one, baby will experience comfort from head to hips thanks to the ergonomic newborn insert developed with guidance from a pediatric orthopedist.
As baby grows, evolve the Bouncer by removing the insert and choosing from three heights tailored to every stage of development. Our middle position allows infants to rock themselves (relaxation for hours!), while the highest position is perfect for toddlers who want to see everything that's going on around them.
The Ergobaby Evolve Bouncer uses natural rocking technology—so no plugs, batteries, or switches needed. Plus, that means it's lightweight and easy to move from room to room.
RECOMMENDED BY A PEDIATRIC ORTHOPEDIST
Developed with guidance from a Pediatric Orthopedist
NEWBORN READY
Removeable newborn ergonomic insert provides enhanced support for tiny bodies
3 COMFORT MODES
Newborn Lounger, to Baby Bouncer to Toddler Chair in one. Suitable from minimum 2.5kg - maximum 13.2kg
EASY TO ADJUST HEIGHT
Easily change between the three different height positions with step pedal on the base. Fold completely flat for transport mode
MODERN DESIGN
The Bouncer's beautiful shape and timeless colour options complement any home.
EASY TO CLEAN
Fabric seat is easy to remove, and machine washable


Features & Benefits
Ergonomic support and comfort from day 1 through toddlerhood
Newborn insert supports baby from head to hips and helps prevent flat head syndrome
Soft knit + breathable mesh fabric provides comfort in all the right places
Three height positions with easy step pedal adjustment and security lock
Lays flat for easy transport, move from room to room with ease
Natural rocking motion- no plugs, batteries, or switches necessary
Removable & machine washable cover
Clip-in buckle harness enables easy ins and outs
Designed for stability and safety
Pediatric Orthopedist recommended
Available in four timeless colors
Usable from Newborn to 29lbs (13kg)
**You will receive a Skip Hop Grab & Go Wipes Case Grey for FREE with every purchase of an Evolve Bouncer.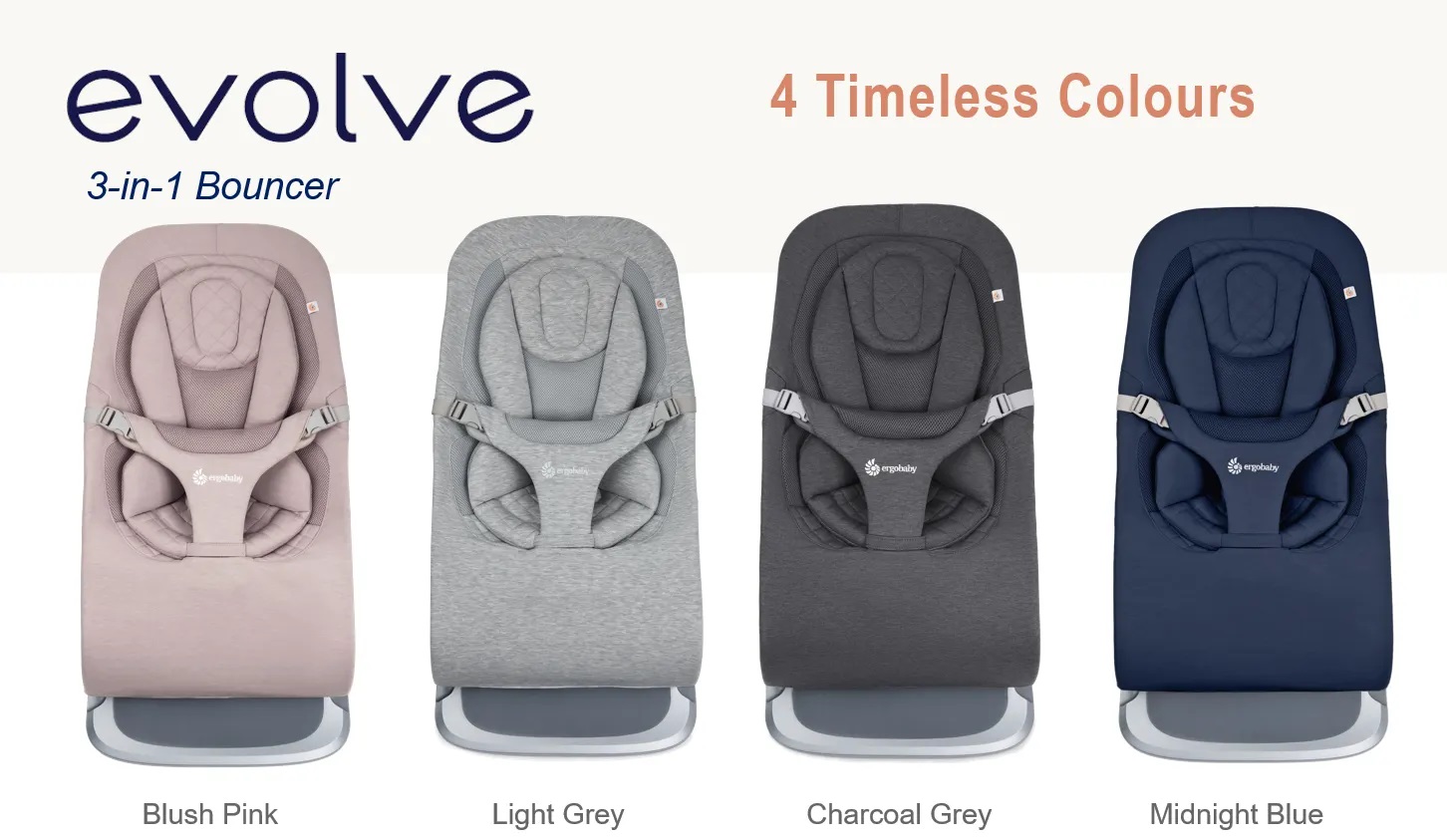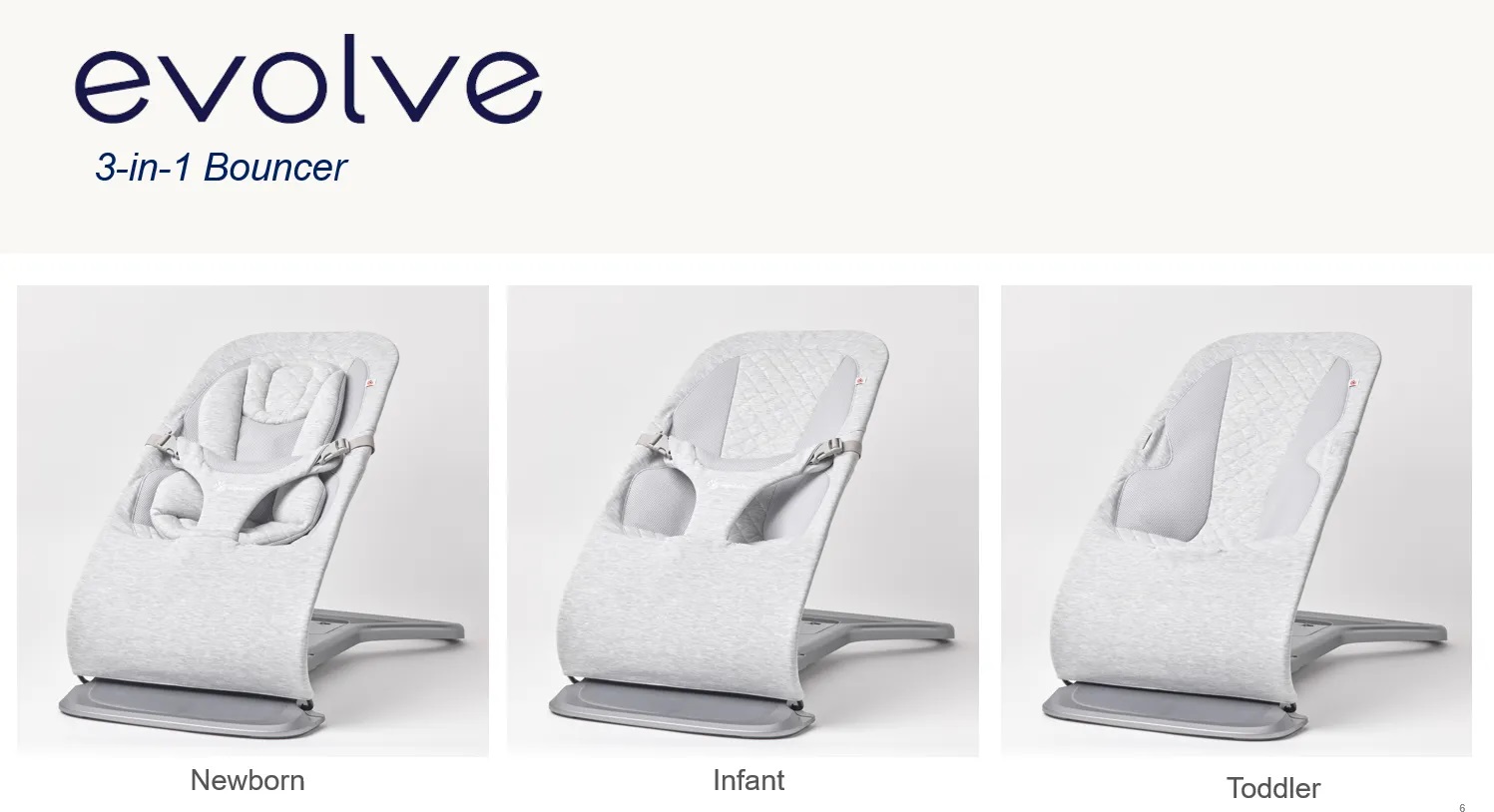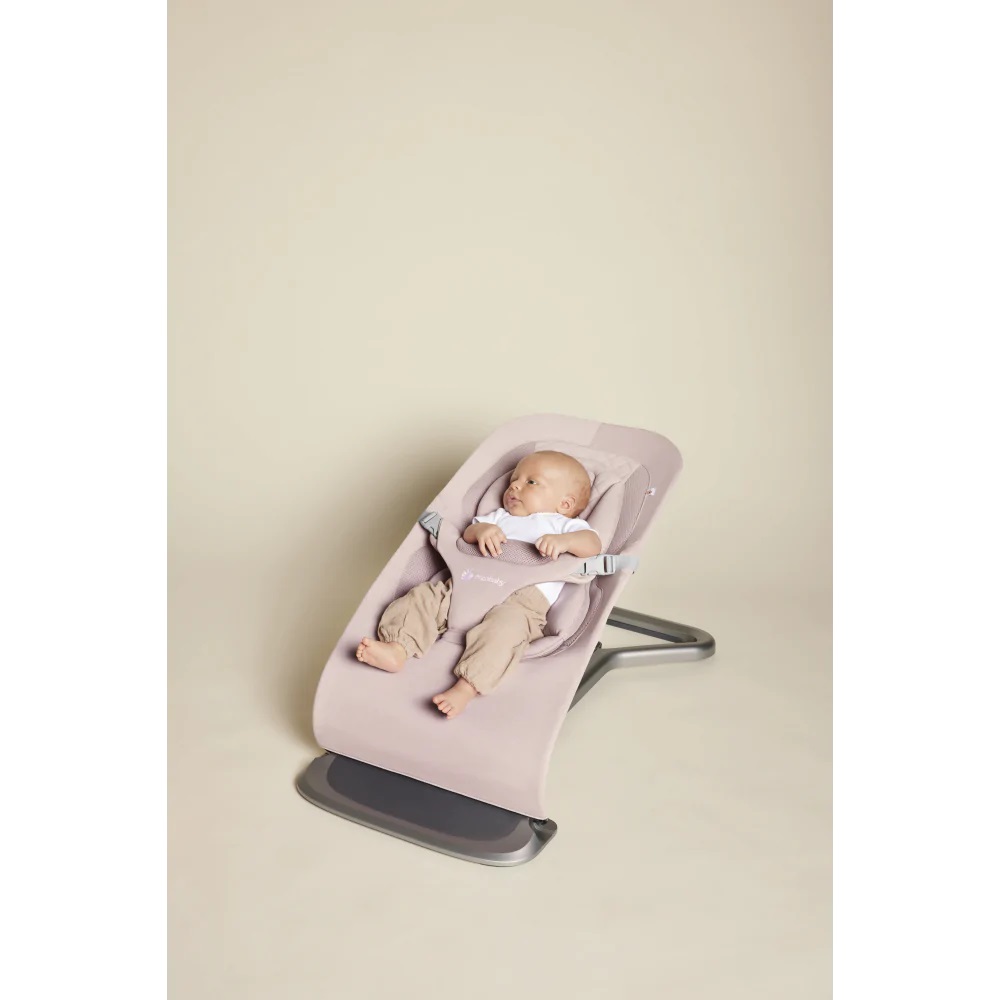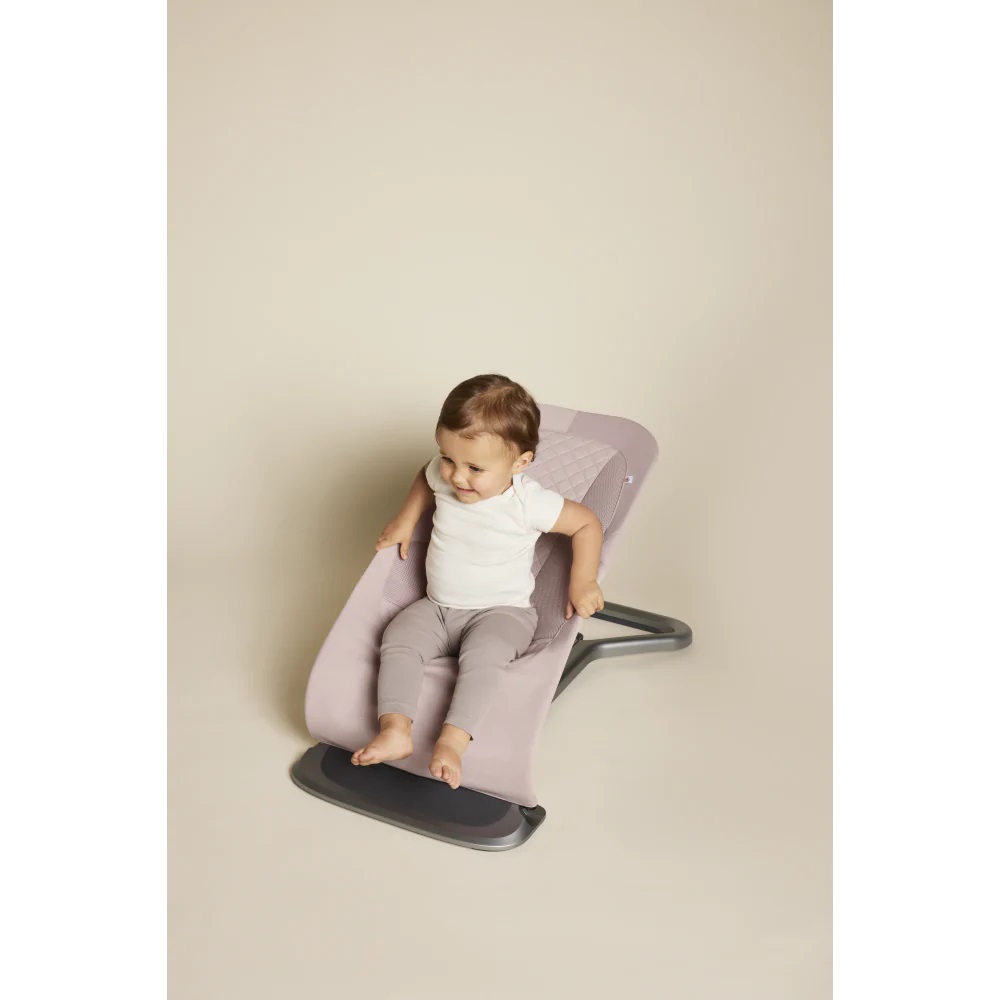 Video - How to adjust the height of the bouncer?
Video - How to put baby in the bouncer?
Video - How to store your bouncer?
Video - How do I put the bouncer in toddler seat mode?


Video - How to install the toy bar on the bouncer?
#whizurlshop #evolve #ergobaby #softknit #ergonomic #babybouncer #babyrocker #bouncer #toddlerseat #babyseat #3in1bouncer #ergobabyevolve