Colorful Jumbo Paper Clip Bookmarks, Bookmarks for Journal, Handmade Ribbon Paper Clip Bookmarks
Get yourself some eye-catching desk decor to help you stay organized.
These little, multicolored paper clips add a touch of glitz to your schedule.
With these bookmarks, you can highlight the relevant pages in your weekly planner or favorite book.
Highlights:
- Handmade
- Materials: colored paperclip, printed grosgrain ribbon
- Size: 4.5 cm x 1.2 cm (clip) 6.5 cm (ribbon)
These multicolored bookmarks are well constructed and contain gorgeously printed grosgrain ribbons. The ribbon is properly knotted in place. Please keep in mind that this is our first handmade bookmark, so if you have any suggestions for improvement, please leave comments in the chatbox later.
Testimonial:
A customer recently stated that she enjoys these colorful desk accessories, and they are even more gorgeous in person!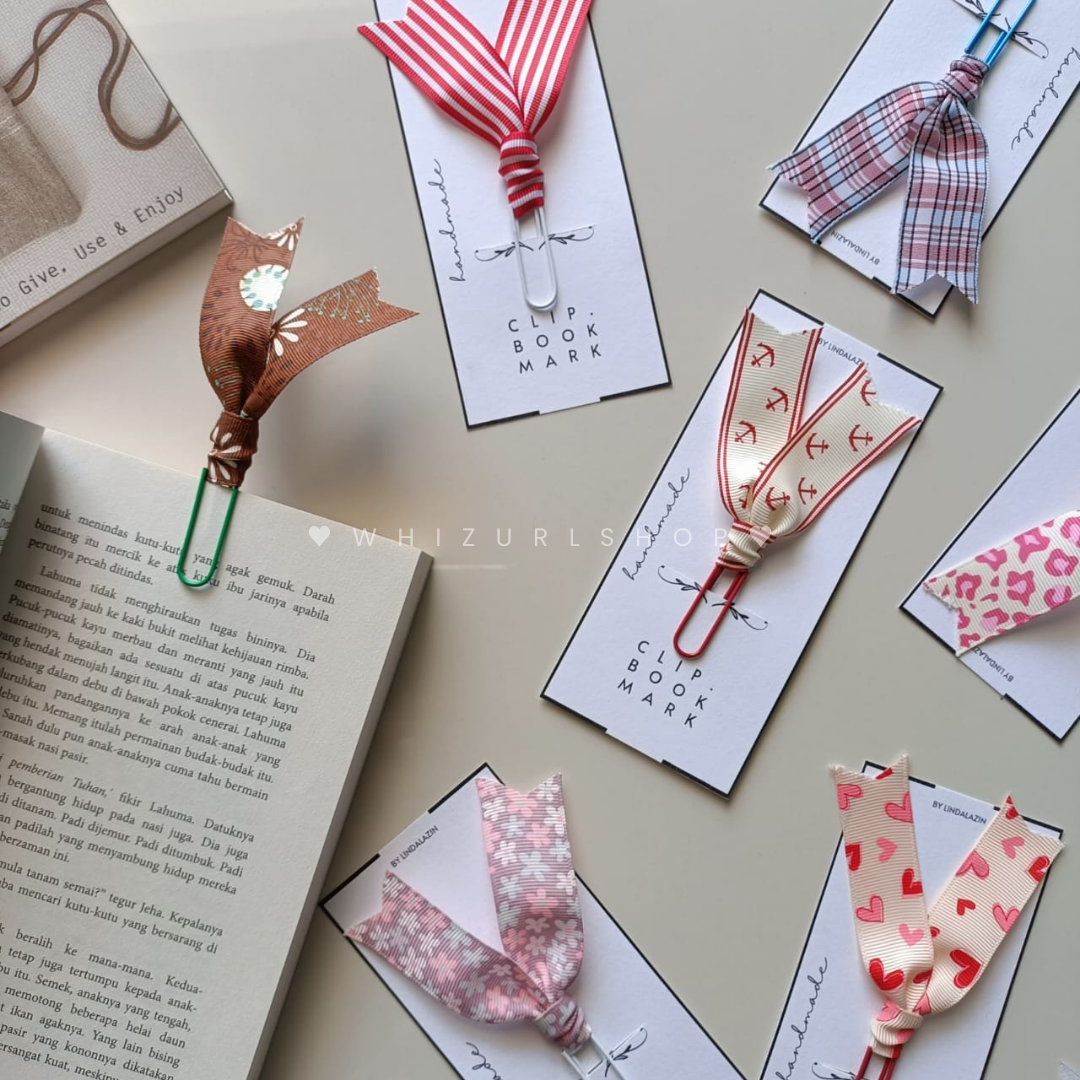 #whizurlshop #handmade #clipbookmark #paperclip #ribbonclips #handicraft #bookmarks #handmadebookmark #paperclips #readystock #localseller #malaysiastock