Benbat Govinci Trolley - Pink (2+ Years)
The award winning GoVinci backpack- now on wheels.
The GoVinci Trolley is the perfect travel accessory for creative kids. This lightweight, stylish trolley allows your child to showcase their creativity, transforming his travel case into a unique piece of art. The trolley has large storage space and doubles as a solid stop-and-draw work surface. Just slide in your favorite creation or image of the day and off you go.
Features & Benefits:
Lightweight
Kids-Friendly adjustable 29 cm/11.5-inch handle
Wide wheels for smooth movement
Easy access display frame for switching drawings
Durable cover that can be used as a solid work surface
large storage space for all travel essentials
Tough nylon zippers durable to all years of use
Benbat Bunny branded interior lining for extra chic
Color-coordinated to match with our GoVinci Backpack & Lunch-Box
Easy to clean – just wipe with a damp cloth
Age:
Product Dimensions:
(cm): 40.5x28x15;
(inches): 15.9x11x5.9
Care Instructions:
Wipe clean with a damp cloth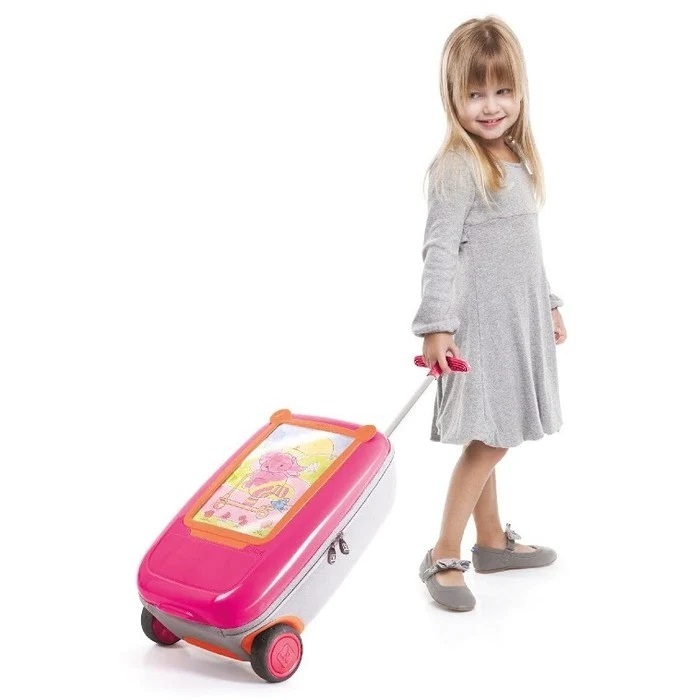 #whizurlshop #benbat #govincitrolley #schoolbag #kindergardenbag #backpack #trolleybag #benbattrolley #toddlersbag