Babyhood Co Sleeper Cradle Air
You can now safely co-sleep with your newborn baby in a safer and affordable solution for those first nights at home.
You can choose to use the baby cradle in the nursery or at your bedside or purchase the optional castors so you wheel it around as a bassinet through the house during the day so baby is always in arm's reach of you.
It has an adjustable dropside that can be moved up or down depending upon your proximity to your baby and most importantly is safer as it always ensures a firm barrier to alleviate the concerns associated with other co-sleeping bassinets and beds, with no barriers or poorly structured barriers. As per the instructions we recommend that you lift the dropside once bub is asleep and you are ready for bed too. This will ensure your baby is always safe.
Unlike other co-sleeping products, the unique full mesh panels allow visibility for you and your baby and air flow for full breathability for your baby.
Please follow the instructions carefully when assembling your cradle and regularly check to see the cradle is safely assembled.
Features:
Breathable with full mesh sides for complete airflow.
Safer than other cradles and bassinets with secure safety straps and an adjustable zip drop side.
Versatile as it is a cradle and a co–sleeper all in one.
Allows you to have your baby in arms reach at all times.
Safer zip drop side for easy access to your baby but always the security of a barrier.
Solid barrier to reduce the risk of entrapment so it is much safer.
Visibility with full mesh panels.
Height adjustable European beechwood timber legs.
Strong metal frame and beautiful luxury textiles.
Quilted Breathe Eze Fibre Mattress included.
Delicate machine washable fabrics and mattress.
Optional accessory – lockable wheels for easy maneuverability and safe park option.
Specifications:
Assembled Dimension: W58 x L96 x Max H81cm – Min H66cm
Mattress Height With Castors: 44cm, 49cm, 54cm & 59cm
Mattress Height Without Castors: 39cm, 44cm, 49cm & 54cm
Carton 1: W60 x L105 x H10cm
Mattress Size: 490mm x 880mm x 40mm – mattress included
Age Range: Newborn to the earlier of 9kg or when you baby can sit upright
Standards Testing: EN 1130-1 & EN 1130-2 – Children's Furniture
Product Care:
Maintenance of this product each month is essential as the product has moving parts. Check to ensure that the screws are tightened securely in place, the basket has not twisted or angled during use, especially when it is pushed too close to your bed as this can angle the cradle. Also, check the wheels are working smoothly and that there are no broken or damaged parts.
We recommend that you lift the dropside up, once bub is asleep and you are ready for bed too. Do not leave the dropside down when baby is unattended.
This is centrally pivoted cradle with a suspended basket, that will have sway and movement, as baby learns to move and roll. This is not a safety concern.
Clean any spills on the timber immediately with a soft, clean and damp (not wet) cloth and do not use abrasive cleaners. The cover can be gently washed in cold water on a delicate cycle in a separate delicate's bag in the machine. Line dry in a well-ventilated area out of direct sunlight. Do not dry clean.
The plastics may be cleaned with a damp cloth and a mild detergent solution and dried with a soft cloth.
Your mattress includes a timber support board. We recommend that you rotate your mattress and board regularly, ensure that the mattress and board remain dry (as moisture will cause your board to bend) and the maximum weight limit of 9kg is not exceeded.
Product Warranty:
This product carries a 6 month from the date of purchase manufacturer's fault warranty. Please return your product to your store of purchase with a copy of your receipt, for any assistance.
Safe Sleeping Practices:
When using a babyhood cot we recommend that you follow safe sleeping practices. Whilst we appreciate and respect a parent's right to make the right choices for their family, there are guidelines recommended by the medical experts for safer sleeping for your babies because we all want happy and healthy bubs.
These guidelines include:
Always sleep baby on their back from birth, not on their tummy or side.
Make sure there are no loose objects or extra linen on your baby's cot.
Make sure your baby's mattress is firm and clean.
Lay your baby on a flat and uninclined surface.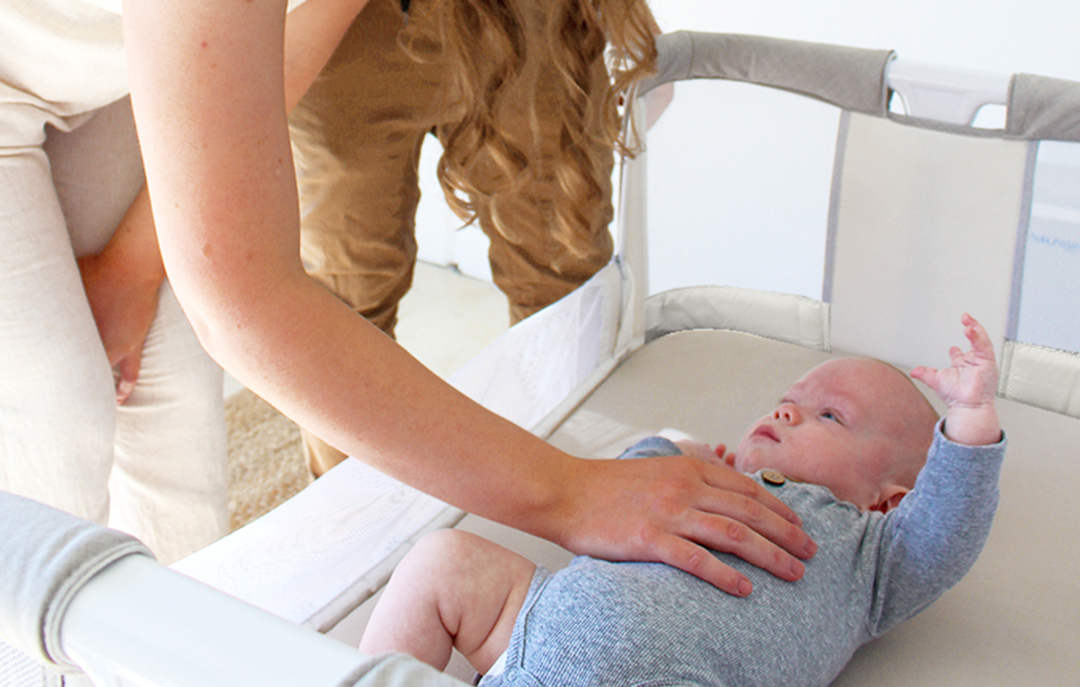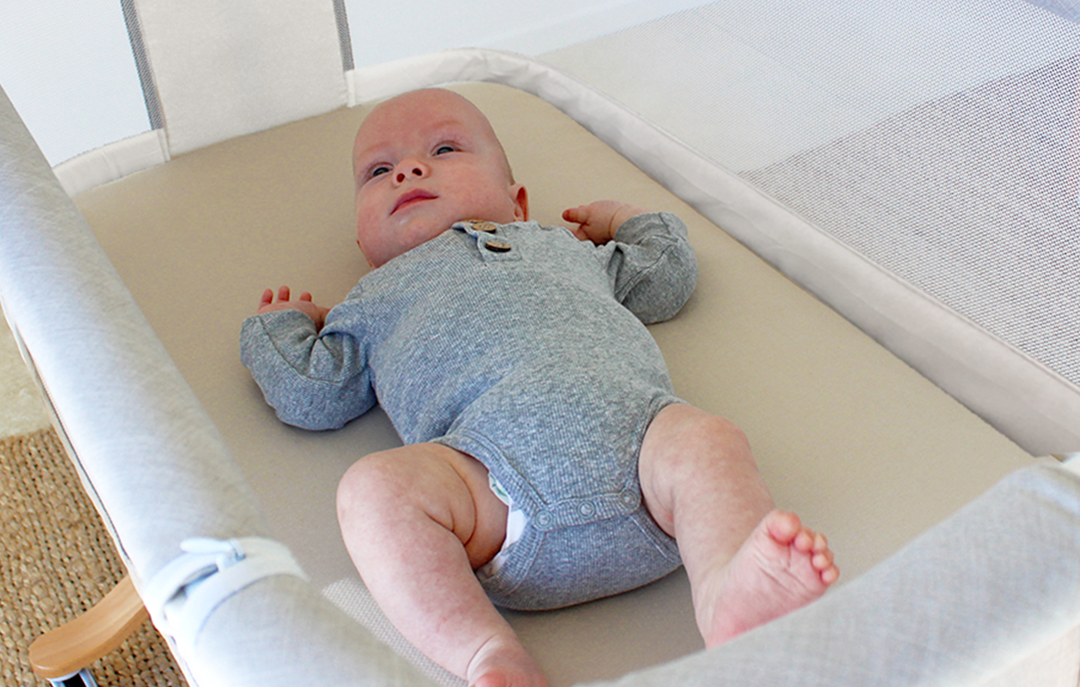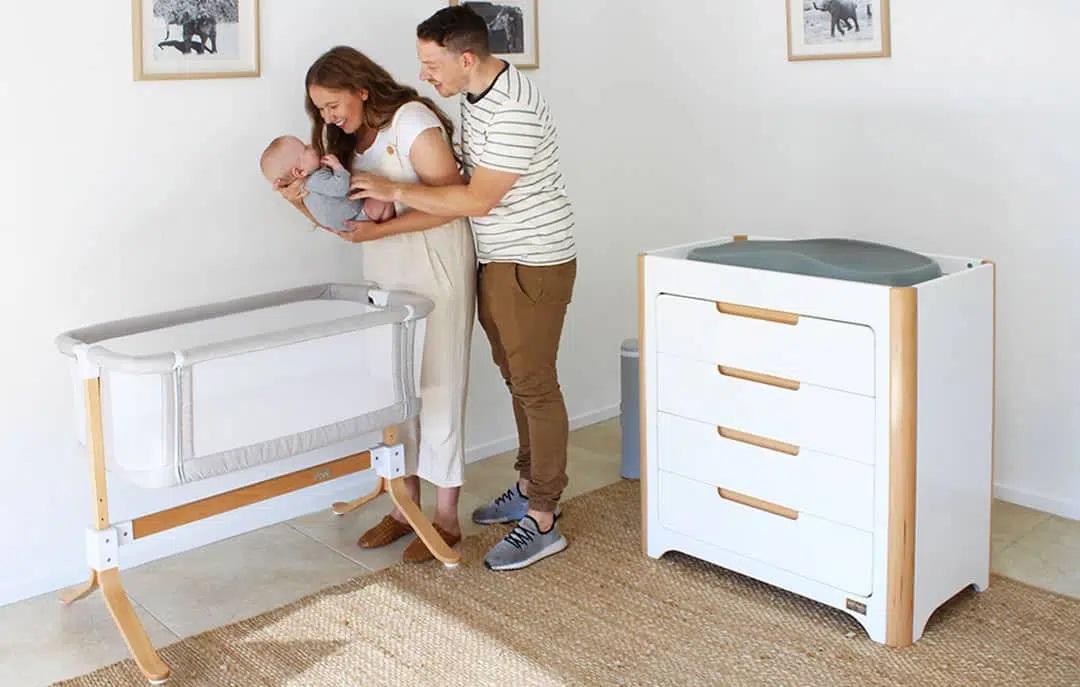 #whizurlshop #babyhoodau #cosleeper #cradleair #babycot #babycradle #babybed #babybedtime #sleeptime #malaysiareseller #babynmomshop #babyshop #momshop #onlinebabynmomshop